On the Set
I am creative , organizational, fast and efficient.
In order to be a member of a production all the above conditions must be fulfilled .
Her over 10 years of experience she taught her the above .
Maria is currently based in Munich, Germany . Those with whom she cooperated refer to her as an excellent professional, a moral and communicative person with great sense of humor. All the above make her simply irresistible to her partners and clients.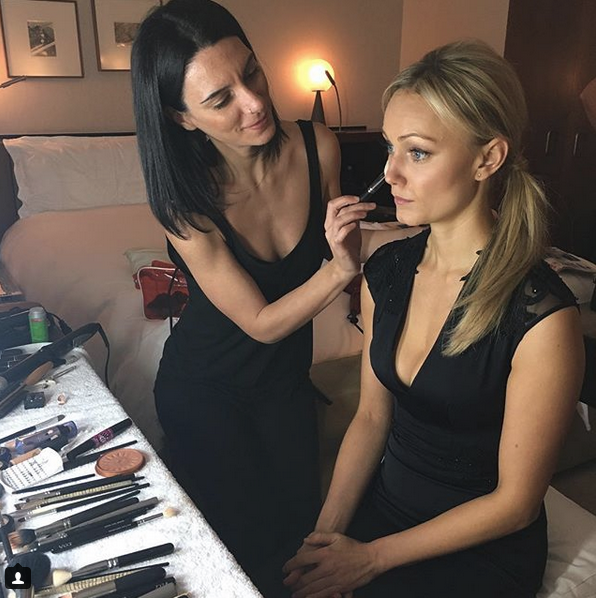 My Skills
She made her first steps in the world of beauty studying Aesthetics & Cosmetology in the Technological Educational Institute of Thessaloníki. She graduated, after receiving several scholarships, with First Class Honors .
Thereafter, she attended ,manicure-pedicure ,hairstyling Coaching Training and Seminar courses. Her work is characterized by her ability to mix many different textures so as to achieve, in the best possible way , the desired result. Her wide range of knowledge on Products Technology as well as her personal aesthetics are the two main reasons behind any successful outcome. The latest years have been added to Maria's wide-ranging knowledge, permanent make up and lash extensions.